A Charming Idea: Medical IDs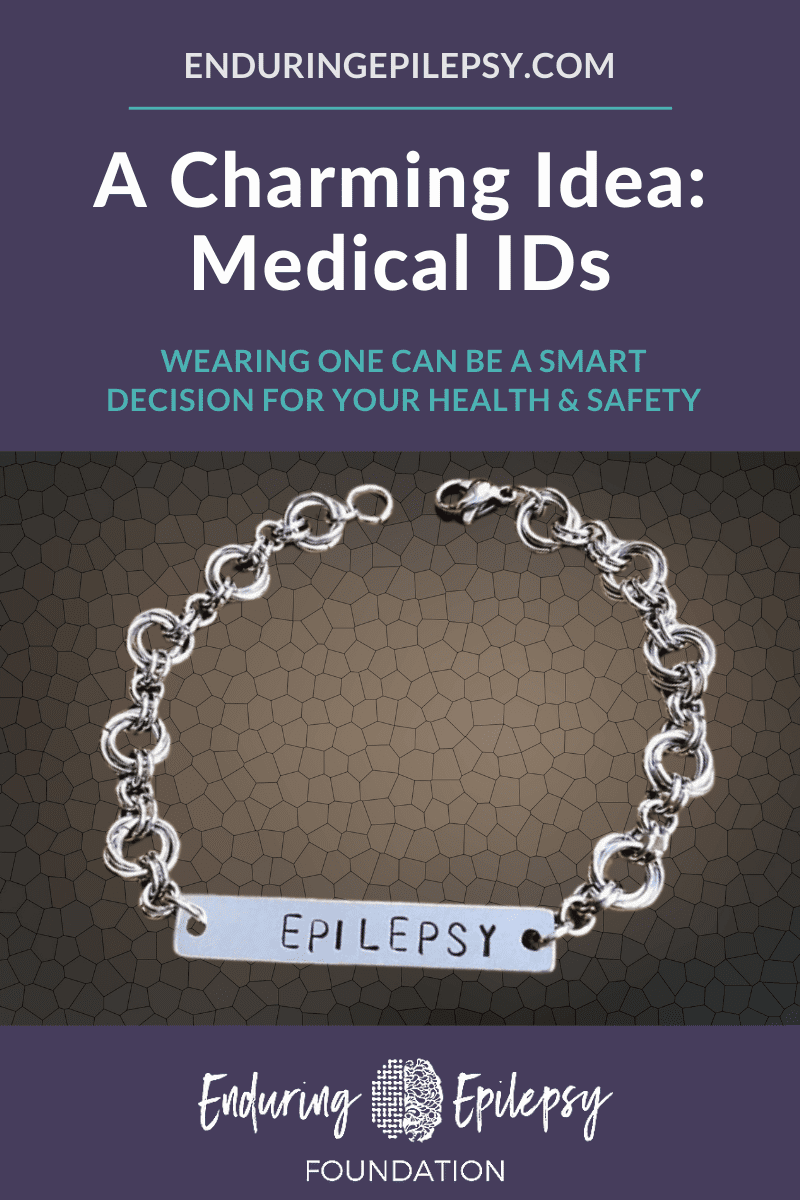 Recently I wrote about epilepsy being an invisible disability and that unless you tell someone or take a seizure, most people will never know you are Enduring Epilepsy. However, it is important to make certain that should something happen, you've taken steps for your health and safety. Wearing a medical ID, whether a bracelet or necklace, can help.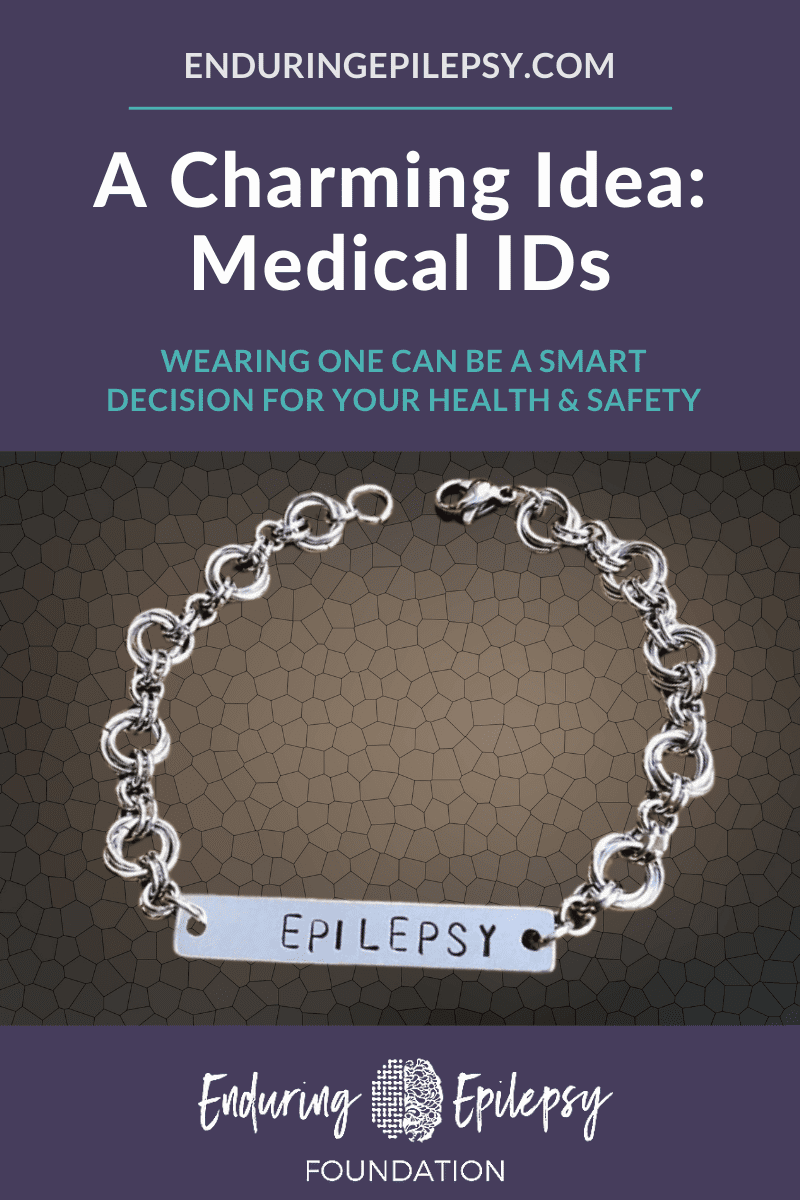 I'll admit it; until a few years ago I didn't wear a medical ID. I didn't want to wear a piece of jewelry that wasn't fashionable. I had a dog tag with a red medical ID symbol and EPILEPSY printed on the back, but I never wore it. It was big and bulky, so I left it in my jewelry box.
But eventually, I learned my lesson. I was out one day and took a seizure while riding the bus. I blacked out and when I came to the driver had pulled over. Thankfully, there was a nurse onboard who knew what to (and what not to) do. She helped me regain my bearings and kept everyone else from over-reacting. Even so, I knew I was lucky. After that incident I began looking for a medical ID I would wear on regular basis. I sought out a site that offered stylish jewelry and found these two:
Both sites offer options for men, women, & children. There are charms, lockets, and bracelets. The items come in many different colors and styles. Prices vary depending on the material, but many items are affordable and can be personalized with custom engraving.
I purchased a custom engraved ID tag, with my name on the front & information about my epilepsy on the back. I also have several interchangeable bracelets to match the different colors and styles I usually wear.
I found out how valuable my medical ID is early last year when I collapsed in a restaurant. The staff looked for a medical ID when they called 911, and then the information from my ID tag helped the EMTs when they arrived. They knew about my epilepsy, found my ICE (In Case of Emergency) information on my phone (another smart idea) and took me to the right hospital for treatment.
So pick a style and wear one. It can be purple for epilepsy, your favorite color, or simple silver, but its a lot more than just a piece of jewelry.
*I recommend these sites, but am not associated with either