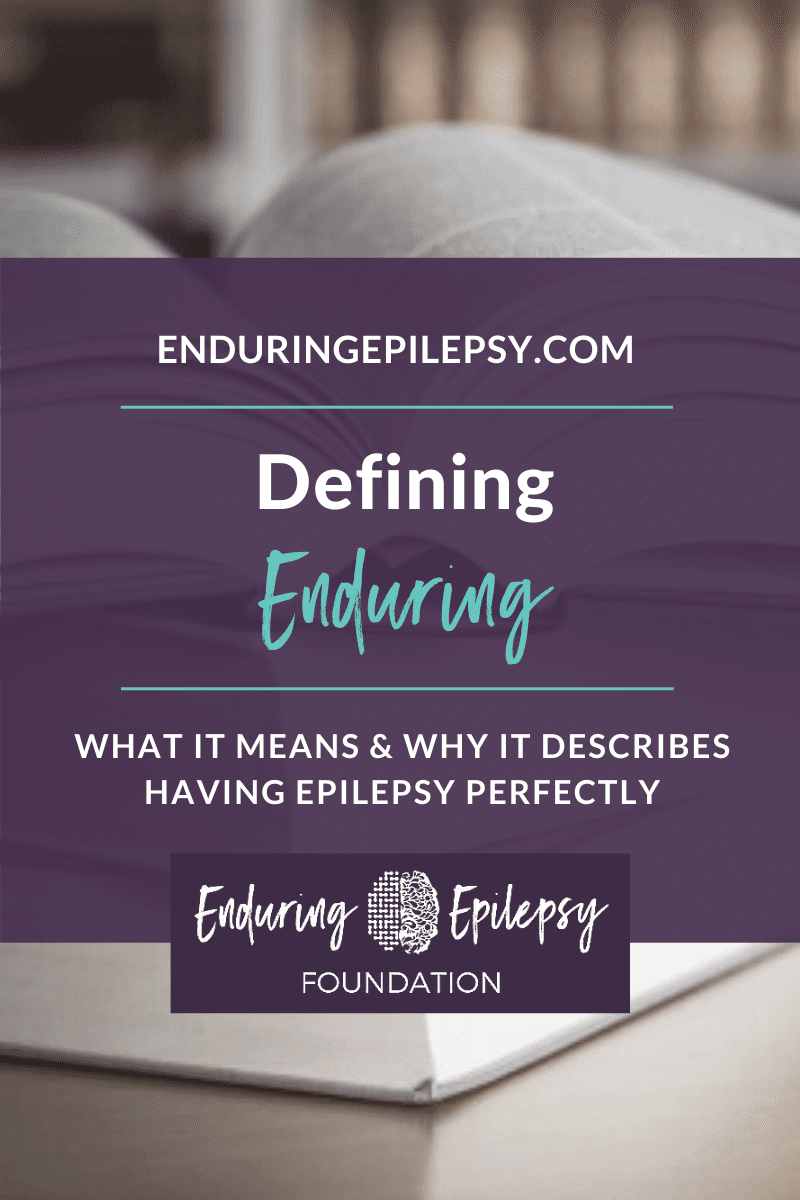 Something I've been asked is why I chose Enduring Epilepsy as the name for this blog. So I wanted to explain a little…
According to the Merriam-Webster dictionary, enduring is defined as:
to undergo (as a hardship) especially without giving in
to regard with acceptance or tolerance
to continue in the same state
to remain firm under suffering or misfortune without yielding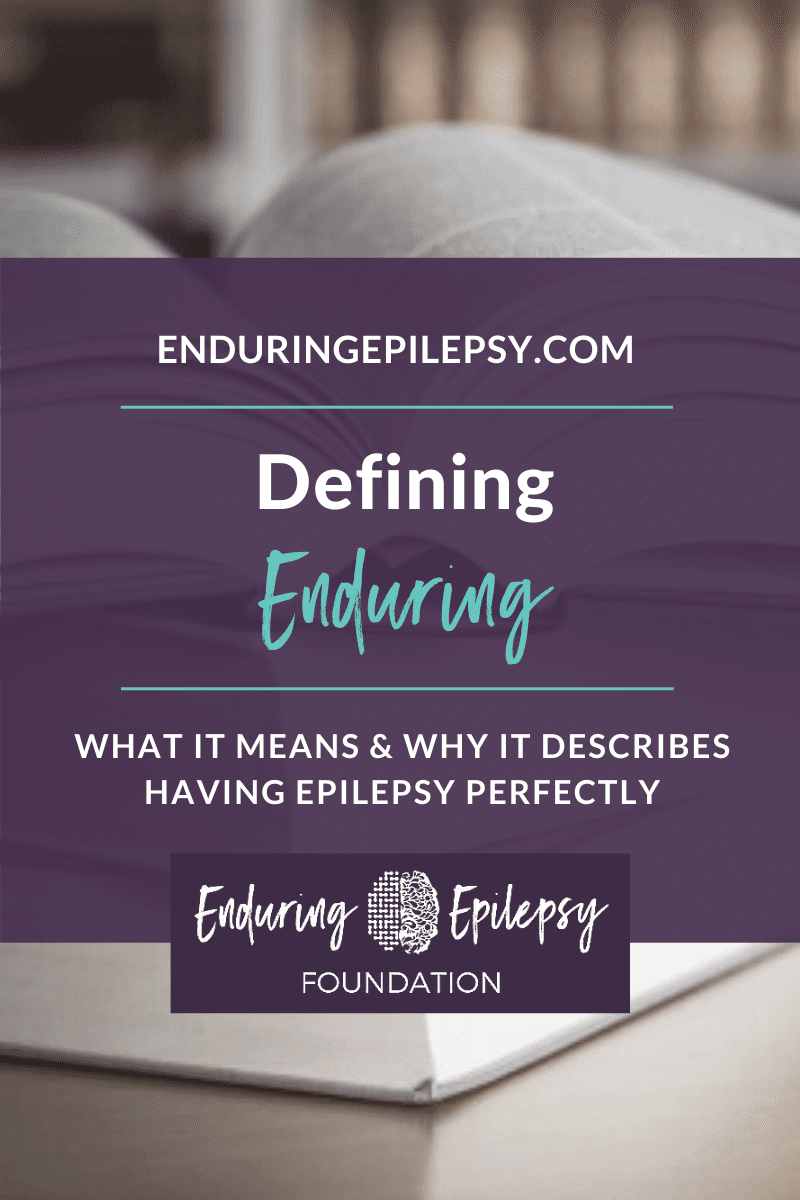 Unlike other health conditions, you don't survive epilepsy; you endure it. You endure the seizures, the side effects, and the difficulties that come along with having epilepsy. You live with epilepsy everyday and have to accept it as part of your life. Nevertheless, epilepsy does not make someone weak or unable. Although it presents challenges, you don't have to give in. And as I've said before, this is why Enduring Epilepsy makes us all warriors. It's certainly not easy, but being educated and raising awareness definitely helps as Enduring Epilepsy requires strength, courage, perseverance, and resilience.
So I decided to write Enduring Epilepsy, to support everyone and help us all endure together.