Does Winter Make You SAD?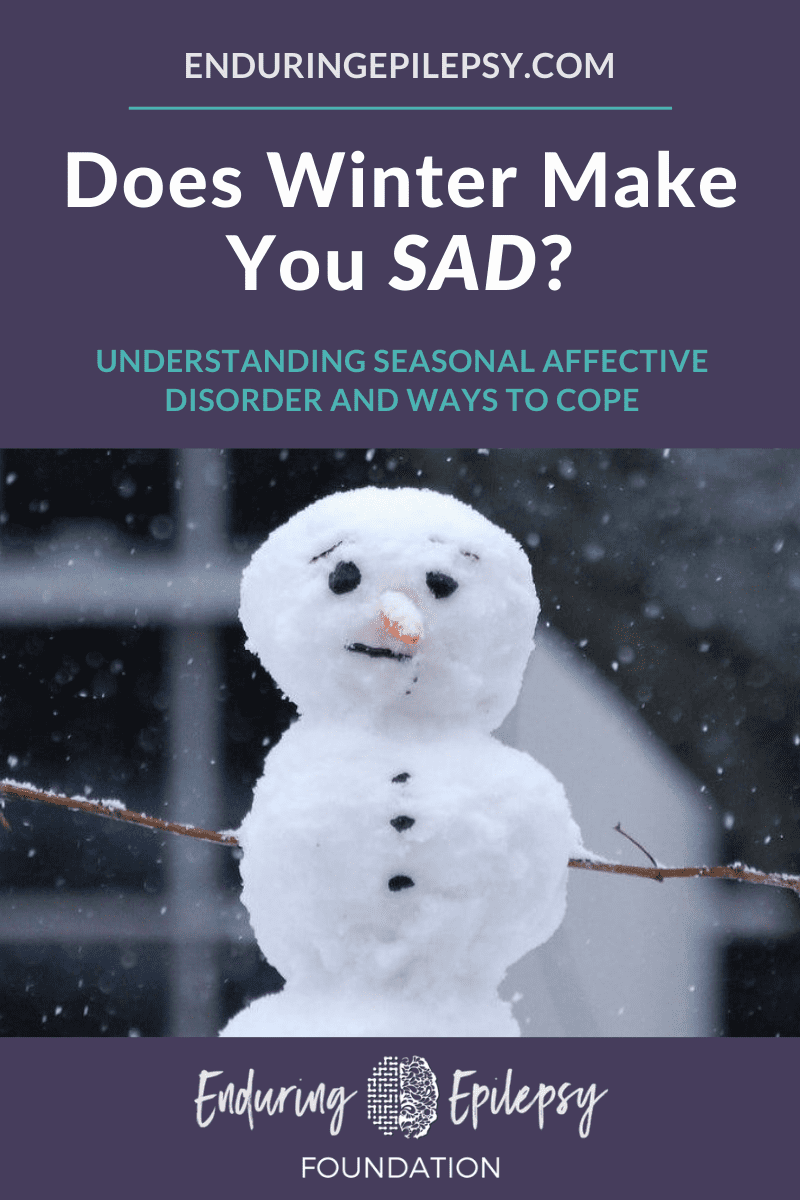 If you're like me, you start the winter in a good mood. You're happy for the holidays to be coming and smile a little when you see the first snowflakes. It's a busy time planning for the gatherings with friends and family, along with the season's special events. You turn on the furnace, put up some decorations, and get out a few blankets to keep warm on the colder nights. But before you know it, Thanksgiving and Christmas have come and gone. Then New Year's passes and the harsh reality comes that the warmth of the holiday season has left but the bitter cold of winter is still around.
It's usually about the middle of January that I start to get sick of winter. I've had enough of the cold. I'm tired of shoveling the snow. I'm fed up with always having to be inside. You may think of it as the winter blues, but there's actually more to it. It's commonly referred to as SAD or Seasonal Affective Disorder. Seasonal Affective Disorder, a type of depression that tends to occur in episodes at the same time each year, typically during the winter.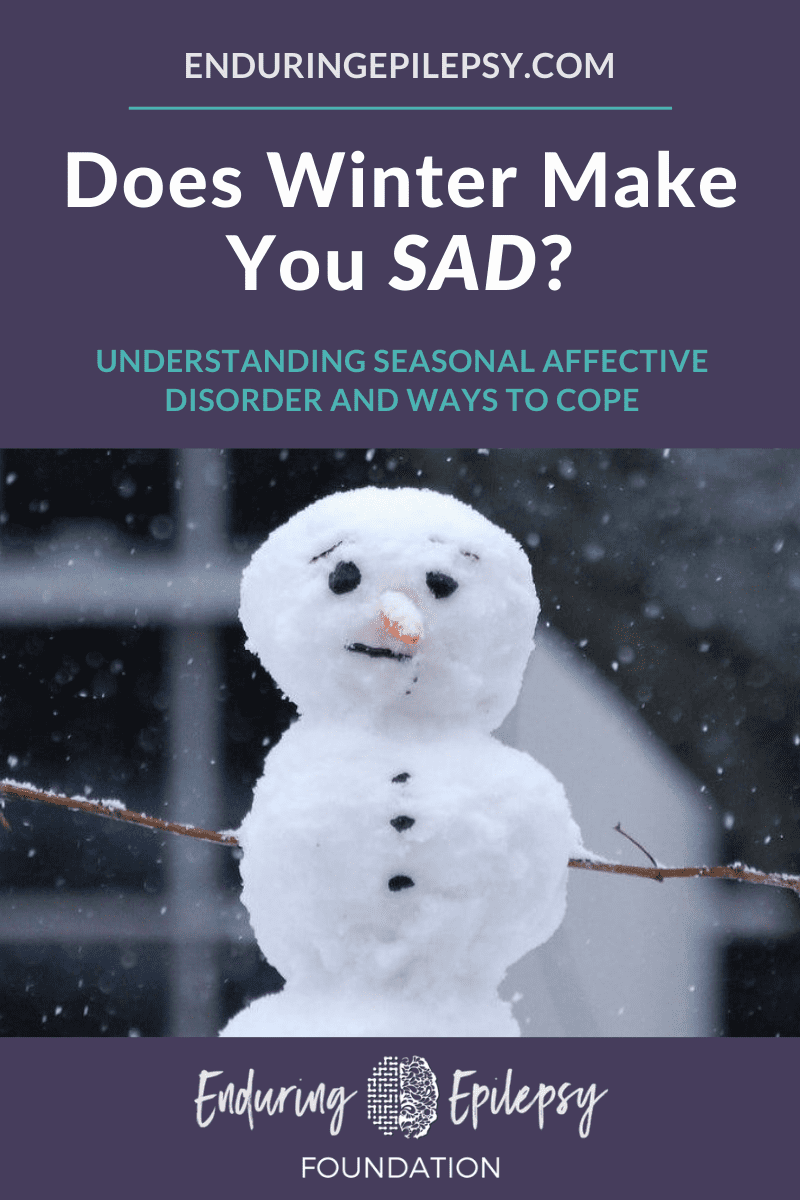 Symptoms of Seasonal Affective Disorder (SAD):
lethargy – lack of energy for everyday tasks, concentration problems
sleep problems – feeling more tired or sleeping more than usual
physical pains – heavy feeling in arms or legs, pain in joints
anxiety – tenseness and inability to cope with everyday stresses
appetite changes – overeating, particularly craving starchy or sweet foods
more prone to illness – people with SAD may have a lowered immune system during the winter
mood changes – bursts of activity and cheerfulness (known as hypomania) in spring and autumn
social withdrawal – irritability or avoiding other people, loss of interest in sex or physical contact
Why should you know about SAD?
While the cause of Seasonal Affective Disorder is not fully understood, it is believed to be related to the lack of sunlight exposure during the shorter days of winter and the hormones in our brain. A theory that doctors have is that sunlight stimulates the hypothalamus; a part of your brain that regulates appetite, mood, and sleep.
A lack sunlight is then thought to affect:
the production of serotonin – hormone affecting appetite, mood, and sleep
the production of melatonin – hormone affecting sleep
the circadian rhythms of sleep – 24 hour cycle of body's biological functions
So people Enduring Epilepsy are especially susceptible to experiencing SAD. But you can try making simple changes to help yourself get through the winter.
Things to try for helping SAD:
Keep more fruit and vegetables, lean protein, and whole grains in the house
Cut back on stimulants such as caffeine, alcohol, and carbohydrates
Get some sunshine by opening your blinds for a few hours early in the day
Consider taking a Vitamin D supplement to replace the missing sun exposure
Keep busy with a hobby or try learning something new
Add warm color and scents to your home
Make exercise a regular habit
Make an effort to stay socially active
Visit a cognitive behavior therapist
Try using light therapy
This winter, I've been trying to help myself with my new hobby: learning more in the kitchen. I picked up several new cookbooks so I've been trying some new recipes. Teaching myself how to do more for cooking healthy helps with eating better too. Plus, I've been walking for exercise. I still enjoy curling up on the couch with a warm blanket though. How do you cope with winter? Leave a comment below and tell us.
[ultimate_ctation ctaction_background="#d8d8d8″ ctaction_background_hover="#d8d8d8″ ctaction_padding_top="0″ ctaction_padding_bottom="0″ ctaction_padding_left="20″ ctaction_padding_right="20″]
[/ultimate_ctation]