'Eye' Can See with Epilepsy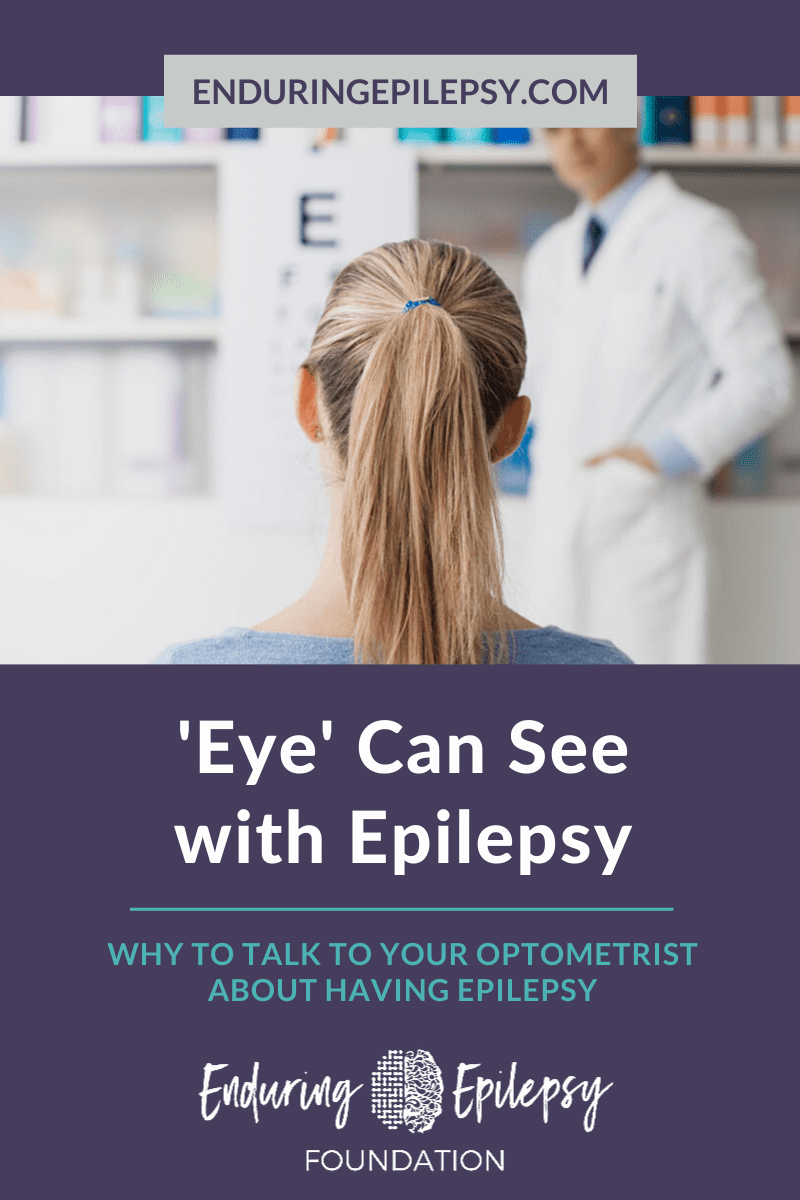 Everyone knows you're supposed to go for an annual eye exam. It's important for maintaining healthy vision. Your eye doctor, an optometrist, usually will prescribe eye glasses or contacts. They also diagnose astigmatism, cataracts or glaucoma. But have you ever talked to your eye doctor about epilepsy?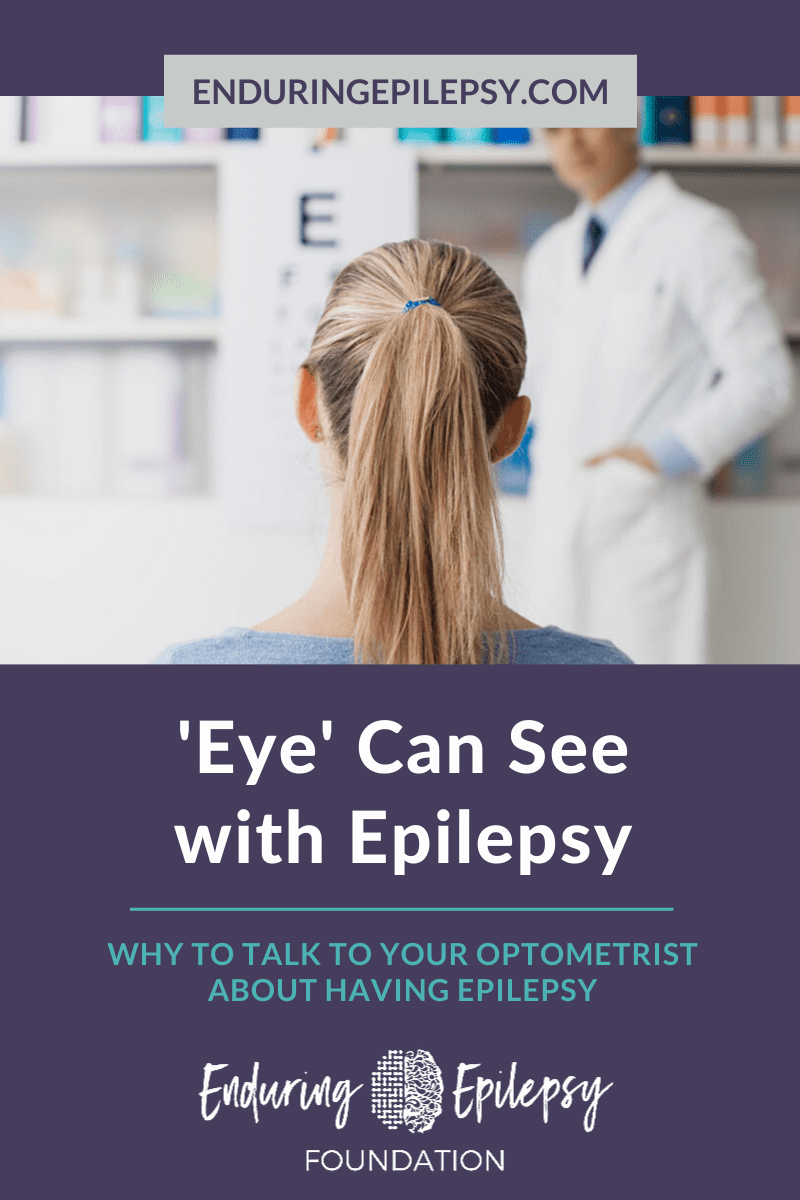 Eyes and Epilepsy
Depending on the type of seizures you have your eyes may frequently play a part in having epilepsy:
Absence (petit mal) seizures – eyes may roll back into head
Tonic clonic (grand mal) seizures – eyes may roll back into head
Photosensitive (reflex) seizures – bright or flashing light may trigger seizures
Partial (simple) seizures – visual hallucinations or distortions, dilated pupils, sight may be affected during seizure
In some cases an optometrist may even help to diagnose or treat epilepsy. For example, after an eye exam, a child with reading problems may be found to have absence seizures. There is also a type of epilepsy known as occipital lobe seizures. The occipital lobe is the visual perception system of the brain; so seizures that begin in the occipital lobe can effect eye movement, vision, and even cause eye pain. However, a visit to the optometrist can help to eliminate other conditions as the potential cause for these symptoms.
Why I Was Anxious This Year
I'll be honest, I was especially nervous about going to my eye doctor this year; and it all had to do with my epilepsy. You see, because I had my brain surgery when I did last year, I couldn't go for my annual check up. It was too soon on my insurance before the surgery and after surgery I had to be careful while everything began to heal. So when I celebrated a year since my surgery, I finally felt comfortable going for the eye exam. Still, I was anxious about the appointment.
I've always had an astigmatism but my resection surgery removed a piece of my brain from behind my left eye. And while I've seen pretty well since surgery, things are bit more blurry when I don't have my glasses on or contacts in. So I wanted to be sure that my optic nerve was fine.
Why to Mention Your Epilepsy
When you have an eye exam the optometrist shines a bright light in your eyes and asks you to read the eye chart. Then you're asked about having your eyes dilated. Time out… its time to think about your epilepsy. Why? Because of what having your eyes dilated does.
The dilation drops enlarge your pupil, which allows the doctor to examine your optic nerve. However, they can also make your vision blurry and your eyes more sensitive to bright light. So for some people, they can trigger a seizure. I had this happen once when I was younger. When my doctor put in the drops, it seemed to rush to my head and I felt an aura come on. Next thing I knew, I was waking up from a seizure.
This year is the first time I've had my eyes dilated since that incident (over 20 years ago). I made sure to mention my concern to my optometrist and I had a family member with me (just in case). But I knew that the dilation was necessary for examining behind my left eye. It was a bit of a weird feeling and I did have some anxiety while the dilation set; but thankfully, my eyes and my optic nerve are fine. Just something else that amazes me after having my brain surgery.
Make sure eyes are taken care of too. Visit your optometrist for a check up annually and be sure to mention having epilepsy