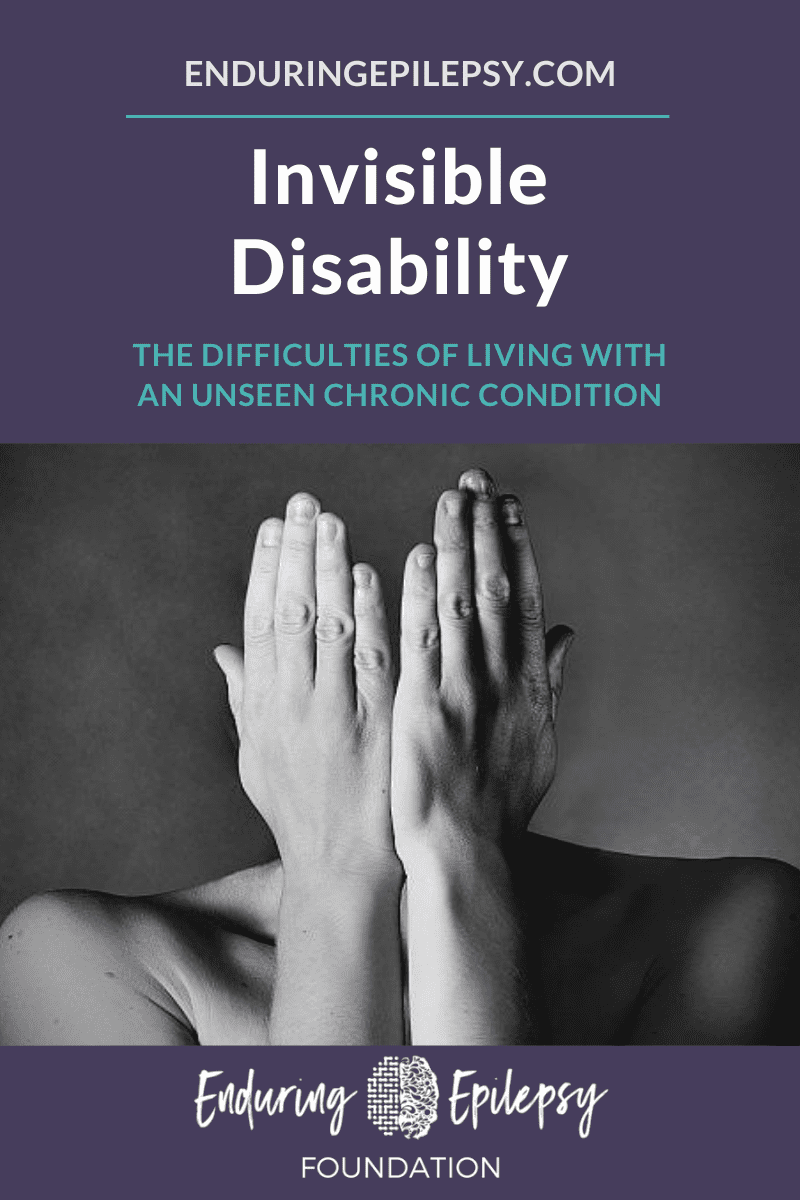 For many years I've called epilepsy an "invisible disability". Why? Because when most people hear the word disability they immediately think of a person in a wheelchair, someone who is blind, or individual who is deaf. They don't consider people who have to live with other conditions, and the symptoms, as part of their everyday lives.
I initially hesitated to be call my epilepsy a disability, as no one wants to feel weak or be labeled (I'm sure many of you can relate). We don't want to let epilepsy become a controlling force in our lives. We want to still be seen as strong and capable. However, although we may try our hardest, Enduring Epilepsy is not easy.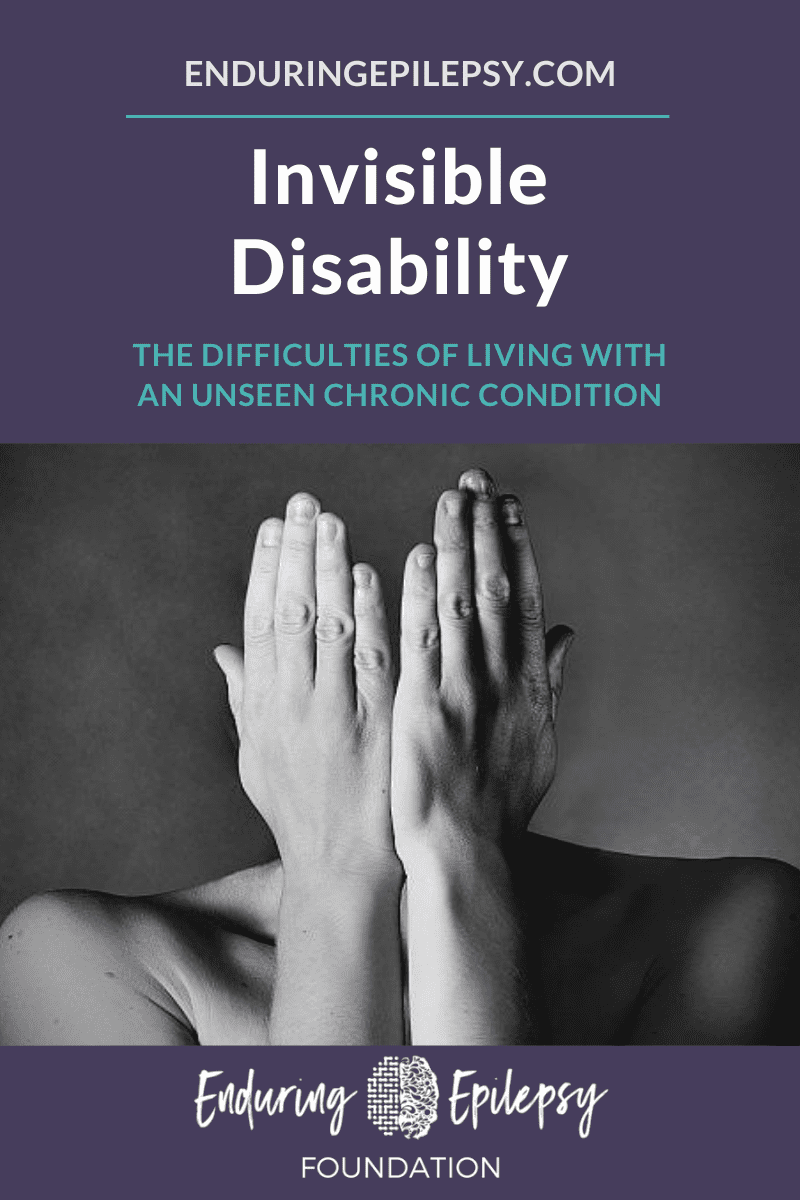 I came to accept calling my epilepsy a disability when I found living with the symptoms did have a significant effect on my life. Taking seizures, feeling exhausted, having headaches and trouble sleeping; all of it has presented challenges. Still, when anyone meets me on the street, they wouldn't think I'm disabled. Unless you take a seizure, epilepsy is invisible to others. Even when I'm around friends and family, they often don't realize the symptoms I'm dealing with. I may feel sore or lightheaded, have a severe headache, or experience an aura; but unless I tell someone and try to describe it, others are usually completely unaware.
This is why Enduring Epilepsy makes us warriors. It may be a disability that is an unwelcome part of our lives, but it also proves just how strong we each are. To cope with the symptoms, find ways to overcome them, and still stand tall Enduring Epilepsy makes us resilient (even if it is invisible).