Learn Your Medication Information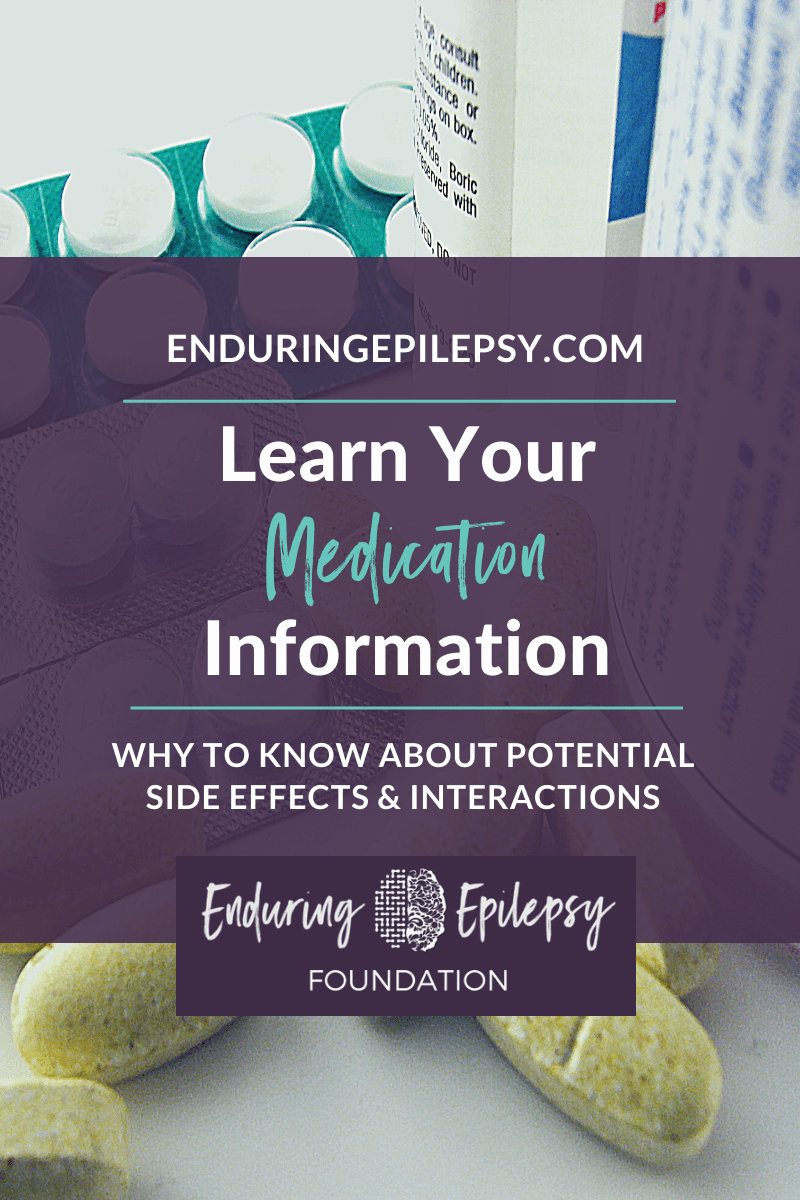 When visiting websites of the epilepsy community online some of the questions I see most frequently are about medication. A lot of people Enduring Epilepsy have questions about the many anti-seizure drugs available. They are uncertain if the symptoms they are experiencing are a result of their seizures or side effects from a medication.
Unfortunately, there are numerous different side effects from medications. People can begin to feel dizzy or drowsy. There can be problems with falling asleep or oversleeping. You can gain weight or lose your appetite. And those are just a few of the most commonly reported.
Personally, I've tried more than a dozen different anti-seizure medications. Over the years I had some medicines work for a period of time (doctors tend to call this the "grace period") only to quit and have my seizures return. Others caused sides effects that after trying the medication for a while, my neurologist would decide it wasn't beneficial to my overall health and I should stop taking it. But medication is still the most common way for many people to treat seizures.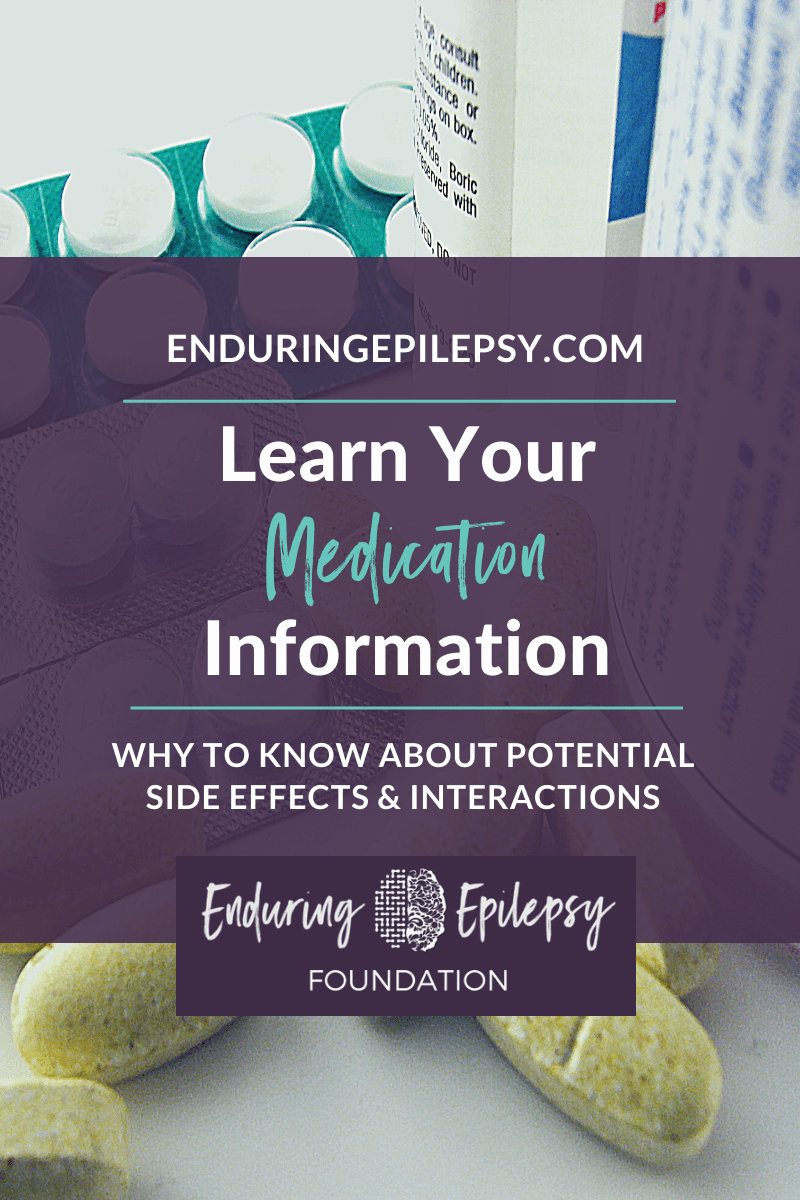 So what should you do?
Ask questions – Your doctor will likely discuss medication with you at appointments, but if you have any urgent questions about your symptoms and side effects; call the office. Your pharmacist will also usually supply an information print out each time you fill a prescription. However, if you are concerned about combining medicines or when to take them, don't be afraid to call the pharmacy.
Keep a journal – You hear this constantly for your seizures, but it is especially helpful for medication. Keep track of your symptoms. Did changing medicines improve your sleep? Have you gained weight since switching to a new medicine? Are you having severe headaches since increasing the dose? Knowing when your symptoms changed can help with determining if the issue could be your medication or something else.
Stay Informed – It never hurts to learn more! (Trust me on this one). With one anti-seizure medicine (Zonegran) I found an FDA warning that it could cause metabolic acidosis. When my previous neurologist increased my dose, I began having chest pain & trouble breathing. I went to my primary care doctor and their office said I was anorexic (um…no) but I did research and pushed for further tests (never be afraid to be persistent). Sure enough, metabolic acidosis showed in my blood work and lowering my dose of the medication back down relieved my symptoms.
So make a point to learn your medication information. It's also important to use reliable information because each person's health is different. Things like having other health conditions, your family history, and taking additional medicine or supplements can all potentially affect how you react to a medication.
And while you may find people with similar experiences on an online forum, the answers offered from others may not apply to you. It's better to use reputable sites like WebMD and Drugs.com
EDIT
from the However, most pharmaceutical companies now have websites for the name brand of a medication where you'll find a link to the package insert (very long, but also very helpful) and