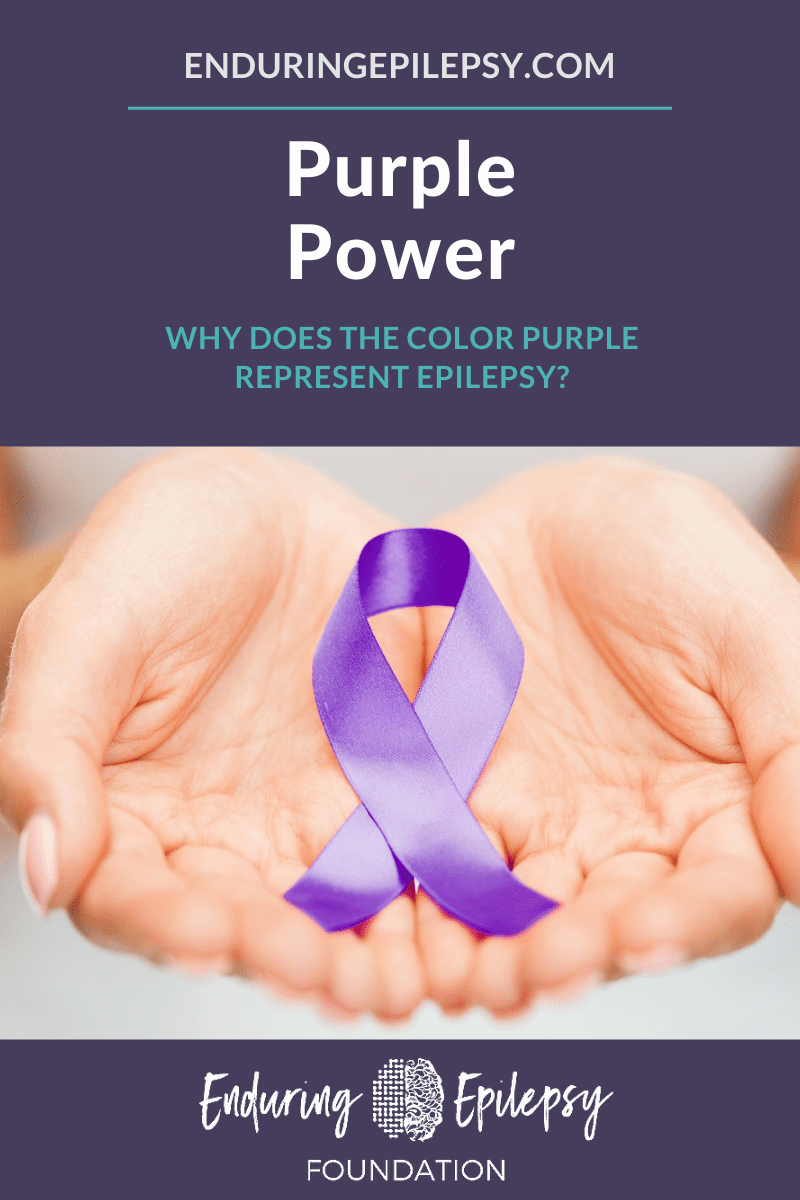 In my last post I wrote about the need for people to know that purple is the color for epilepsy awareness. (As you can see I've used various shades of it in designing the website) But after writing yesterday I wondered…why purple? So today I set out on a mission to answer that question, for myself, and all of you.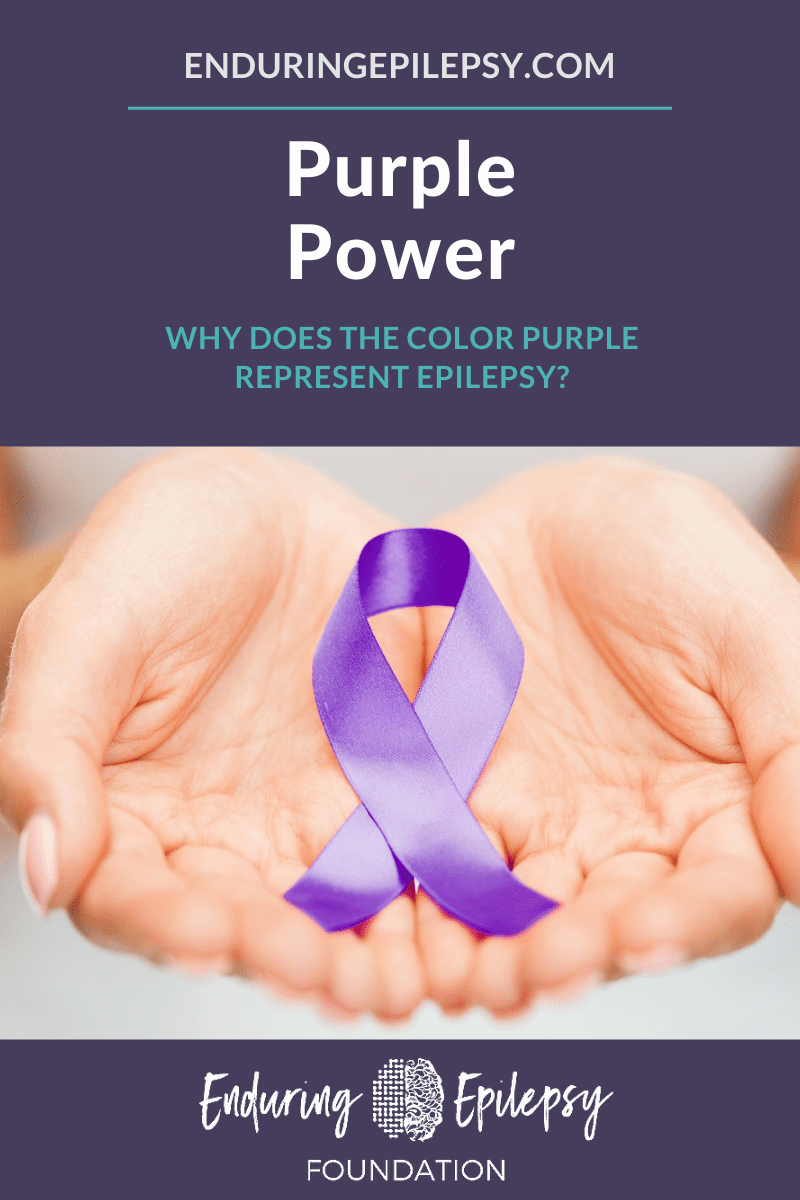 When starting my search I first found that the purple ribbon does not belong solely to epilepsy. There are other causes that use a purple ribbon for raising awareness including domestic violence, lupus, cystic fibrosis, pancreatic cancer, and Alzheimer's. There actually is quite a lengthy list. So unlike a pink ribbon, which people immediately identify as supporting breast cancer, a purple ribbon may hold different meanings to different people.
Then I found that purple has been officially recognized as the international color for epilepsy since 2008. As many of you may know, Purple Day is celebrated every March 26 to spread the word about epilepsy. Started by Cassidy Megan, a young girl from Canada, the Epilepsy Association of Nova Scotia partners with the Anita Kaufman Foundation to publicize the event worldwide.
Still, I didn't have an answer yet about why purple was chosen for epilepsy. I had to take a more in-depth look because doing a standard search about epilepsy and purple was returning numerous results about Purple Day and epilepsy awareness (All very good things to have on the web). Yet finding the reason for epilepsy being associated with the color purple was more difficult.
After doing some digging, I finally came across three different answers:
The lavender flower is often associated with solitude, which is representative of the feelings of isolation many people affected by epilepsy and seizure disorders often feel.
Many people have found success using the scent of lavender to manage their seizures.
Reports indicate artist Vincent van Gogh had epilepsy and that he would paint with lavender to ease the severity of his seizures.
I have to say, I found these answers interesting. I noticed that all of them refer to lavender and not purple. But I can understand the reasoning behind them. I can definitely relate to the idea of feeling isolated. There are times epilepsy makes you feel alone and like you are fighting against it by yourself. And as I mentioned in another post, I have used lavender in trying to sleep, and actually for treating headaches too. I have also heard van Gogh's name before on lists of famous people who had epilepsy, but was surprised that his art was a reason for our ribbon being purple.
Regardless though of what you call it and which shade you like – purple, lavender, plum, violet, or anything else – make sure you wear a ribbon this month. We need to all need to show the purple power and wear it proudly.