Trouble with Transportation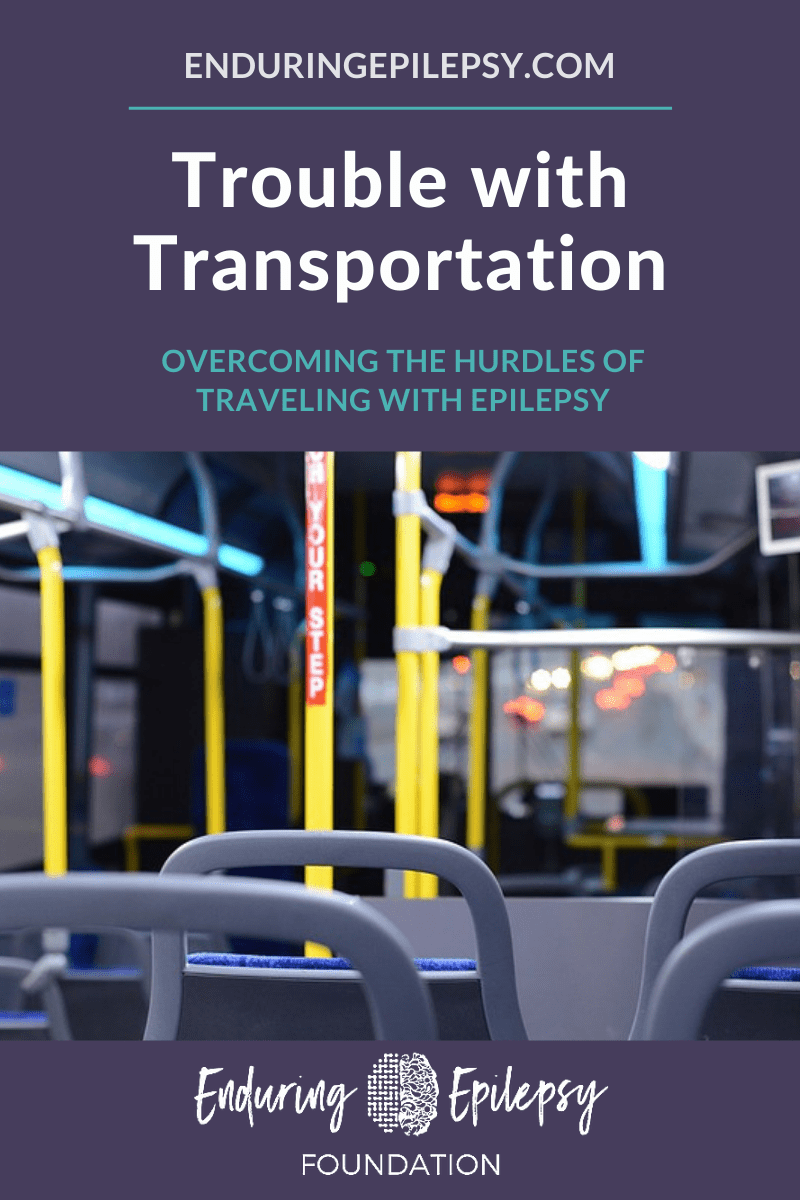 One of the hardest things about Enduring Epilepsy can be transportation. I've never had a drivers license in my life. (I've never even tried being behind the wheel). While having epilepsy doesn't absolutely forbid someone from driving, there are laws that can make it difficult. Each state has its own legislation, but the general rule is that someone must go 6 months seizure-free before they can drive. This can be particularly difficult if you cannot stabilize your epilepsy. In many cases, if you have even one seizure, your license can be revoked.
Nevertheless, this is understandable. By monitoring the drivers licenses of epilepsy patients the government is looking out for the safety of everyone. You wouldn't want to take a seizure while driving and be in an automobile accident; hurting yourself or others.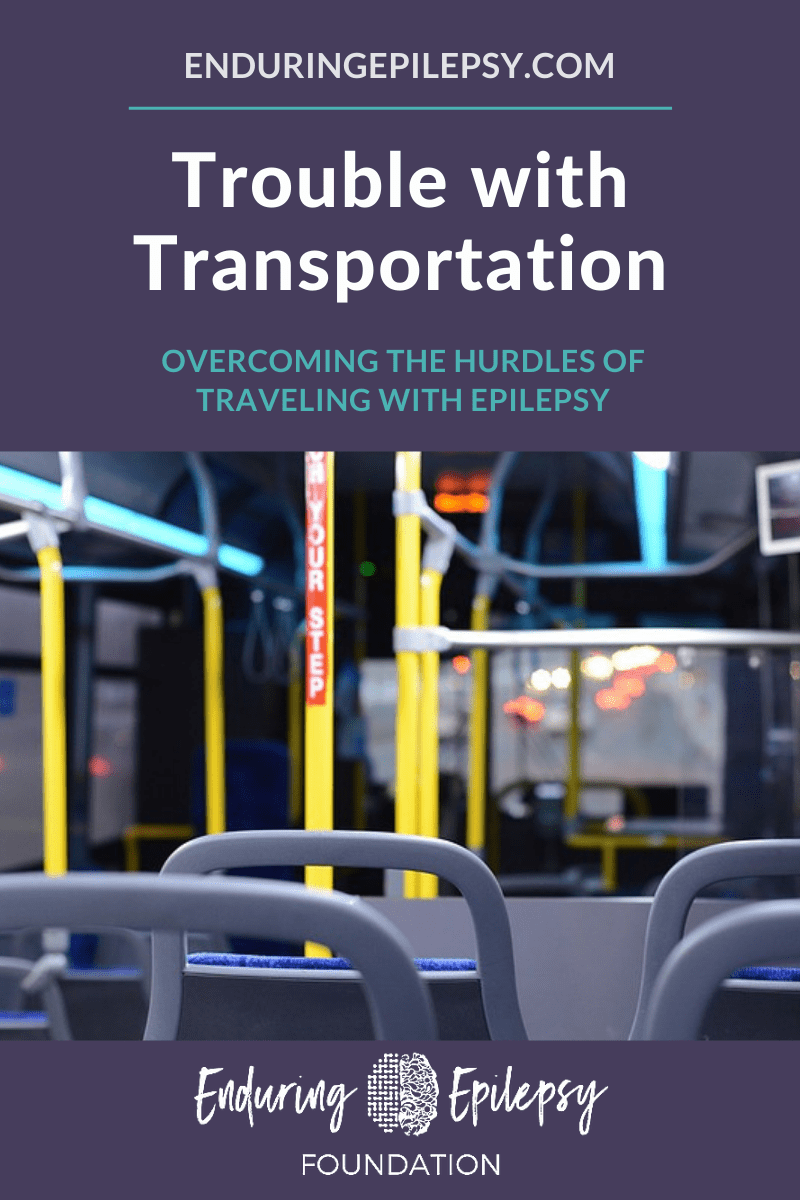 However, this presents many challenges. If you don't drive, you cannot come and go as you please. To enlighten many people, I've asked them to consider giving me their car keys for a week and then imagine what they would have to do to travel everywhere they drive to on a regular basis. How much harder would it be? Would they ride the bus? Pay for a ride share or taxi? Ask for a ride from a friend? What about going to the grocery store? Or getting to scheduled appointments?
Personally, I've lived in the city for more than 10 years, where I ride the bus in order to be as independent as possible. I keep bus schedules on my phone and know our transit system very well. But there are still obstacles… I chose where to live based on being close to a bus line. I have to schedule appointments and decide when to run errands based on the bus schedule. And I've hauled a lot around, because not having a car means nowhere to carry or leave things. For example, going to the grocery store is an adventure. If I attempt to go by myself, I take a mini cart and have to limit myself. For the "big loads" I have to schedule a time for family to take me to the store. Not driving makes managing time important and being street smart a necessity.
During the winter, when people complain about going out to a cold car, I ask them to consider standing at the bus stop with me. I've waited for a bus on a humid summer day, in high wind, during a thunderstorm, and in bitter cold while it was snowing. I've trekked many miles and learned how to survive along the way. (I wear insulated cold gear, keep an automatic open umbrella, have a handheld fan, and always switch my shoes when going to a formal event).
Still, the trouble with transportation can be very frustrating. Its another part of Enduring Epilepsy that is harder than people may realize; but coping with and overcoming the hurdles makes us a lot stronger than many people think.