Up & Down: Catamenial Epilepsy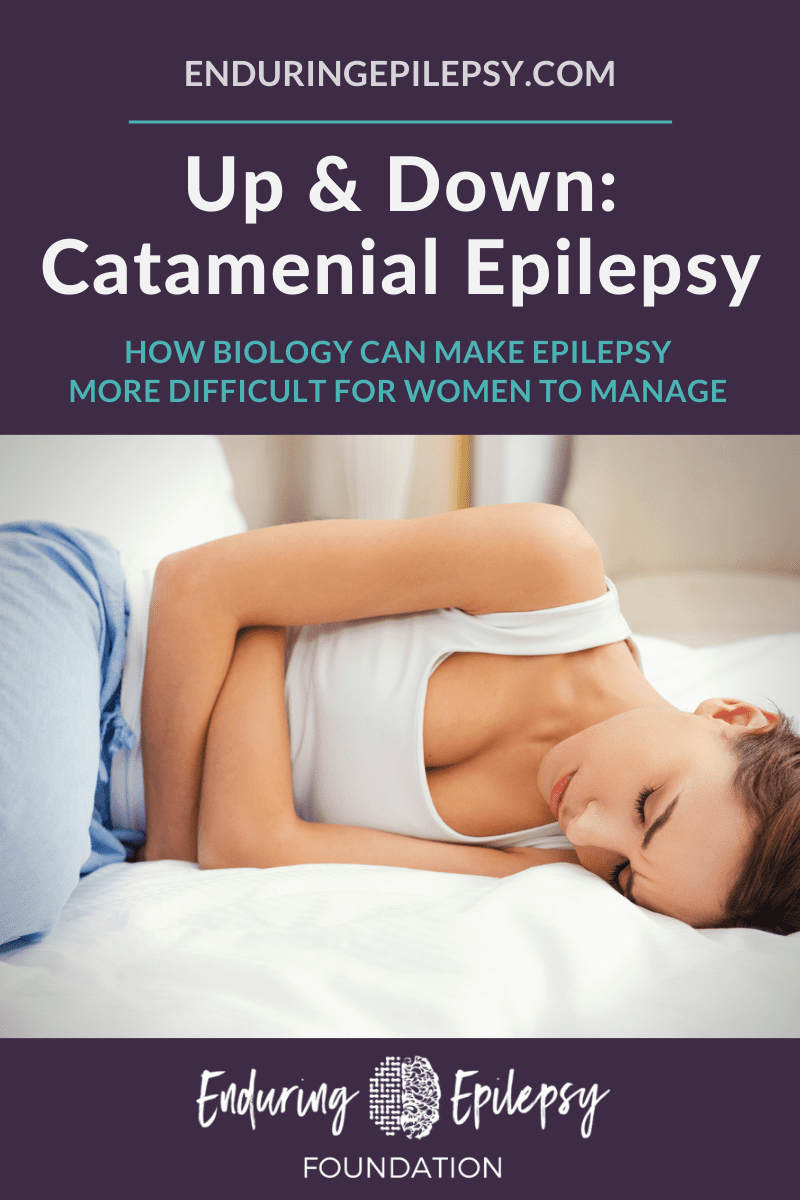 You've heard the saying many times – What goes up must come down. In that case someone is usually referring to the pull of gravity, but today I'm going to talk about the up and down of a woman's menstrual cycle & catamenial epilepsy. I wrote about catamenial epilepsy once before, but wanted to share more because it plays such a big role in my seizures and Enduring Epilepsy.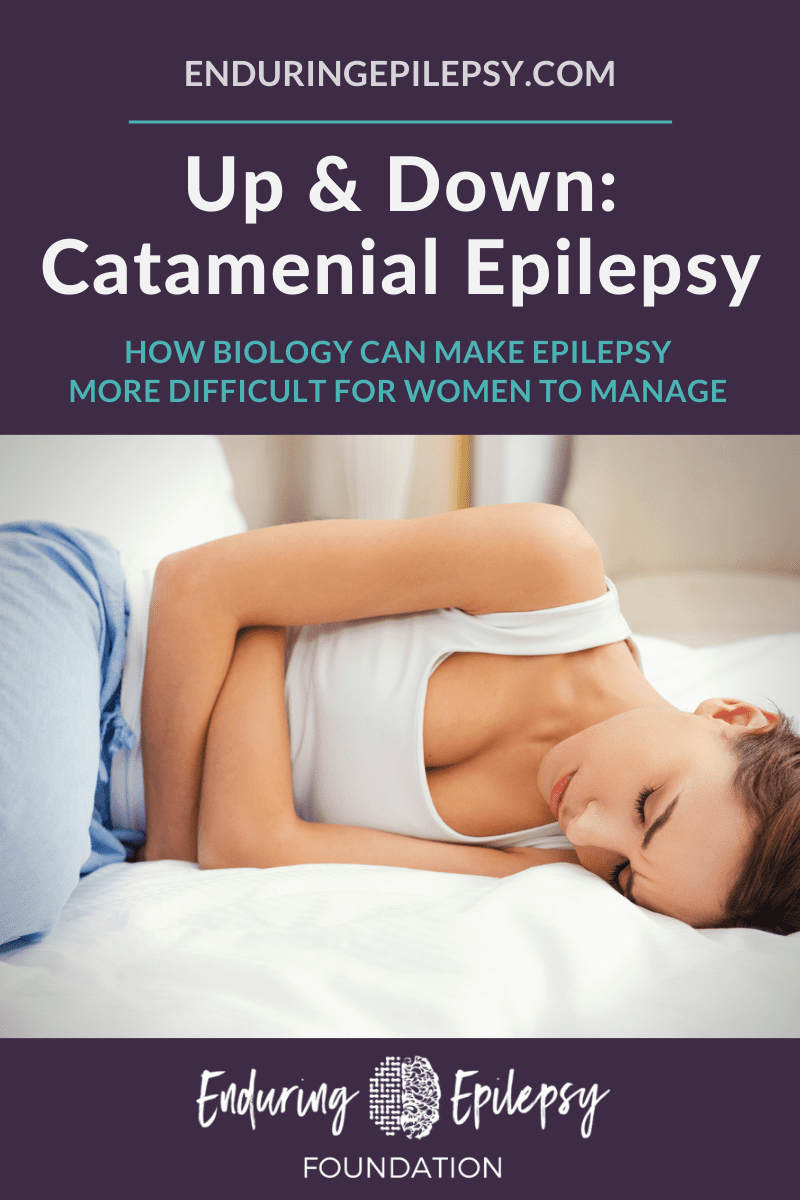 Catamenial epilepsy is a type of epilepsy in which seizures increase during key points of a woman's menstrual cycle. The fluctuation (up and down) of estrogen and progesterone hormones in a woman's system may lead to seizure clusters. Particularly, more seizures tend to occur when estrogen levels are higher. This is normally near ovulation and around a woman's menstruation.
I refer to this as "peaking" and "bottoming out". Basically, without even looking at a calendar, I can tell you where I am in my menstrual cycle based on the symptoms I'm experiencing. Anxiety and acne. Headaches and dizziness. Trouble with sleep and seizures. Because of this, I'm Enduring Epilepsy symptoms at least one week a month.
I've sought out information about treating catamenial epilepsy for years, but haven't found a doctor to address it directly. I've asked about tests or ways to treat the seizures, knowing they increase at these times of the month, but no one has given me an answer.
The best solutions I've found are to use a hormonal method of birth control (ex. pill or ring) and keep a journal. By using a birth control, a woman's menstrual cycle is more regulated. Women can better know when to expect catamenial seizures. Keeping a journal also helps to see patterns in your symptoms. You can start to anticipate when things may be difficult and make note of any irregularities during the monthly roller coaster up and down.
Want to chat about catamenial epilepsy? Have questions?