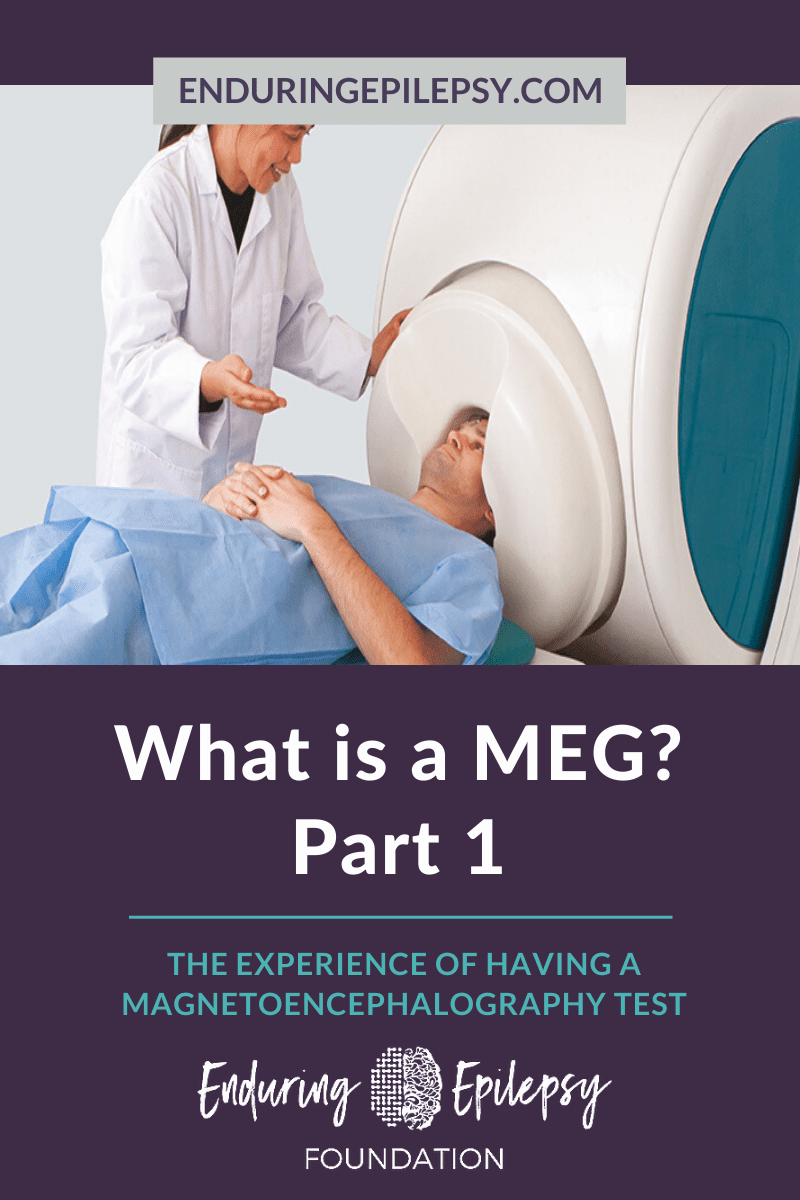 Yesterday I had a MEG (magnetoencephalography) for the first time. In Enduring Epilepsy, I've had numerous MRIs and EEGs over the years; but while this was kinda, sorta like both, it was definitely a new experience.
The process of preparing for the MEG takes time. When I arrived the technician measured my head and began hooking me up to leads, just like an EEG. However, there were several more than normal. They were added to my face, around my temples; close to my eyes and ears. Four of the extra electrodes are called coils. They communicate with the machine about how close the head is. The technician took extra time to clean my scalp and ensure each electrode was well-sealed, so it took nearly 2 hours to glue on all the leads.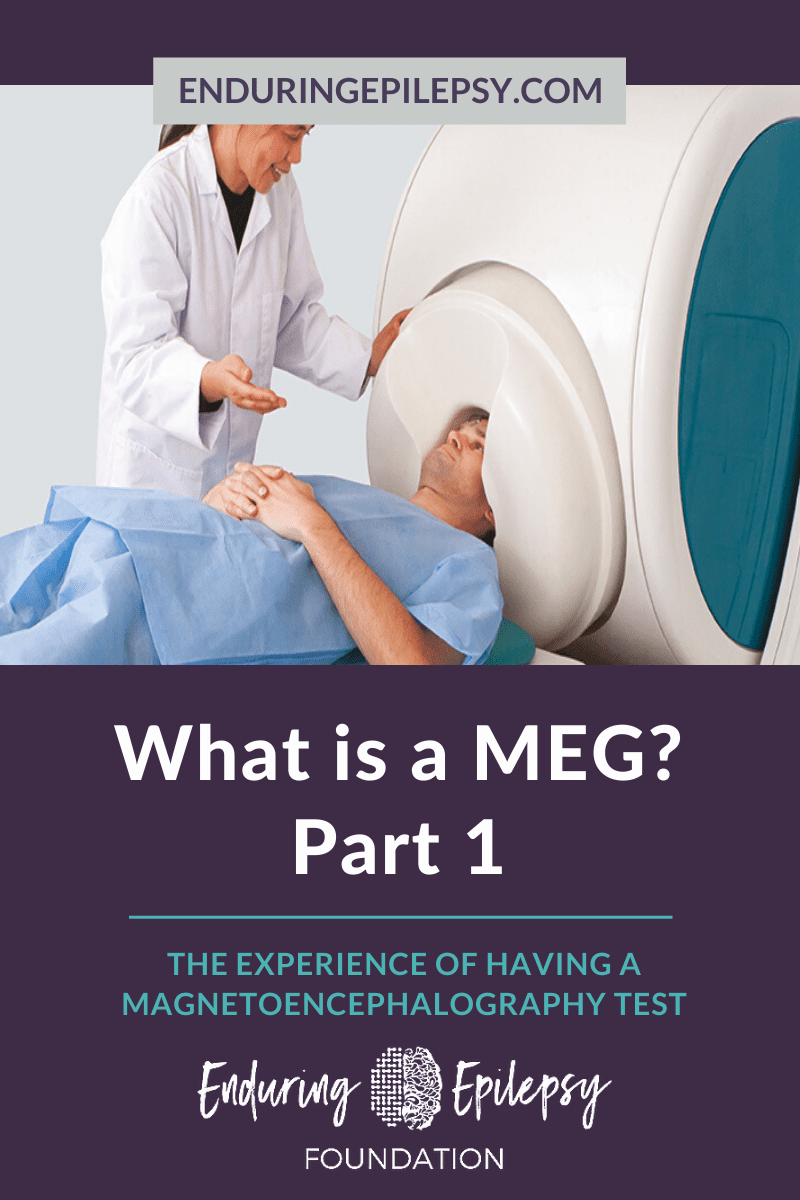 When the doctors scheduled my MEG, they told me it had multiple purposes. It could help to identify the focus of my seizures, as well as the functional areas of my brain. The result is a "brain map" that shows where each of these parts lie within my brain. It will help the surgeon to know where and where not to cut if we proceed to surgery. Other than that, I didn't know much about a MEG and went in rather blindly yesterday, having not been given many details. I knew not to wear tight clothes or metal, that there would be tests of my functional abilities, and an "MRI-like" machine; but not a lot more.
I was asked to sleep deprive myself again and had only 2 hours of sleep the night before, thus keeping my eyes open while I was hooked up was a challenge. When the tech finally finished gluing everything into place, he had to "digitize" me. I wore a pair of plastic goggles while he used a plastic pen to touch points (nose, cheekbones) and each of the electrodes. This gives the computer a measurement of my head.
Then I went into the magnetically shielded room, where the machine is. The Brain Mapping Center at my hospital uses a Neuromag to perform the MEG. For the first part you simply lie down and fall asleep (or at least stay as still as possible). While you rest, the machine records your typical brain activity. I, of course, dozed off; finally getting some much needed sleep.
After about 2 hours, the technician woke me up. I was asked to look up and down, left and right, and clench my jaw; once with my eyes open and again with my eyes closed. Then I got a short break. The tech disconnected the wires, taped them to my shoulders, and gave me a surgeon's cap to cover the leads. I bravely walked through the hospital's main lobby and back to the waiting room where my father was. We went to the gift shop to get a snack (where I downed a bag of peanut M&Ms and a bottle of root beer) before I had to go back to finish the MEG… To be continued