Why to be Picky about Your Doctor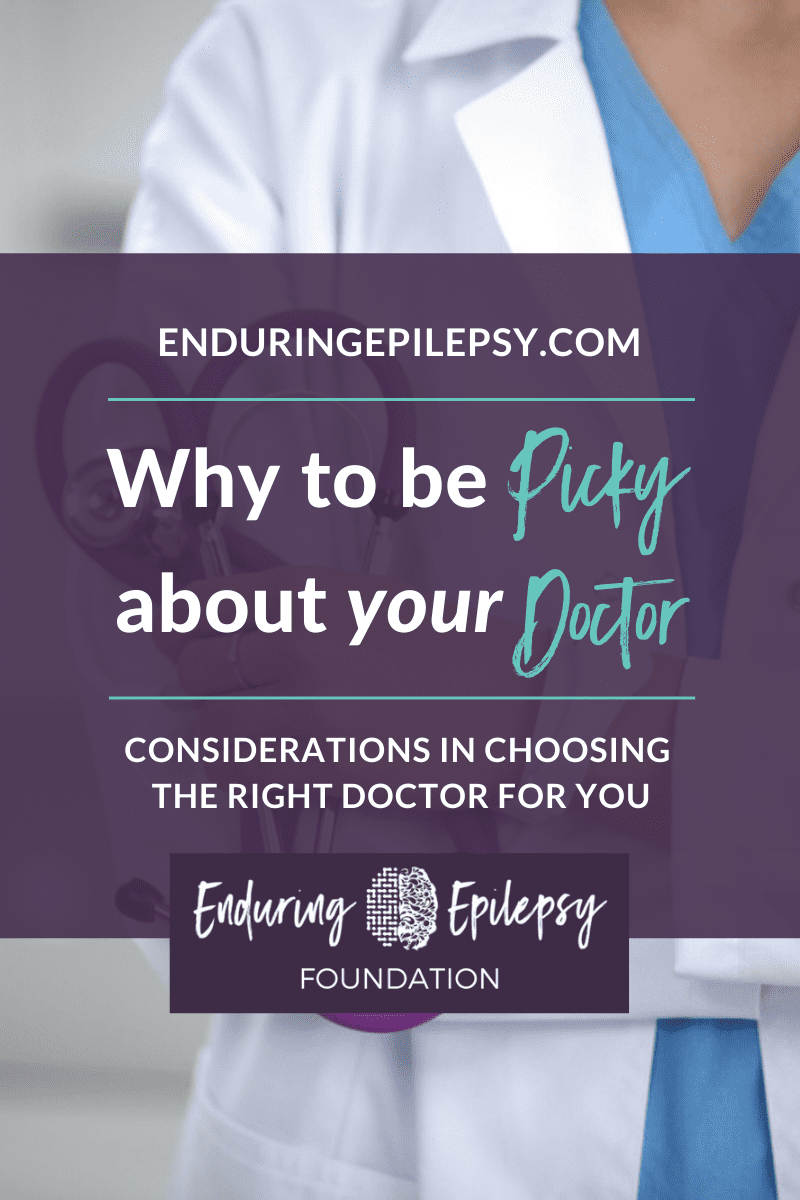 At the beginning of 2012, when my seizures were at their absolute worst in a very long time, I had a different neurologist than I do now. I had seen him for over ten years. He was a very knowledgable and well-trained doctor. The head of a neurology department, I trusted this doctor and I will always have respect for him. However, with everything I was going through Enduring Epilepsy, I reached a point when I realized it was time for me to picky about my doctor.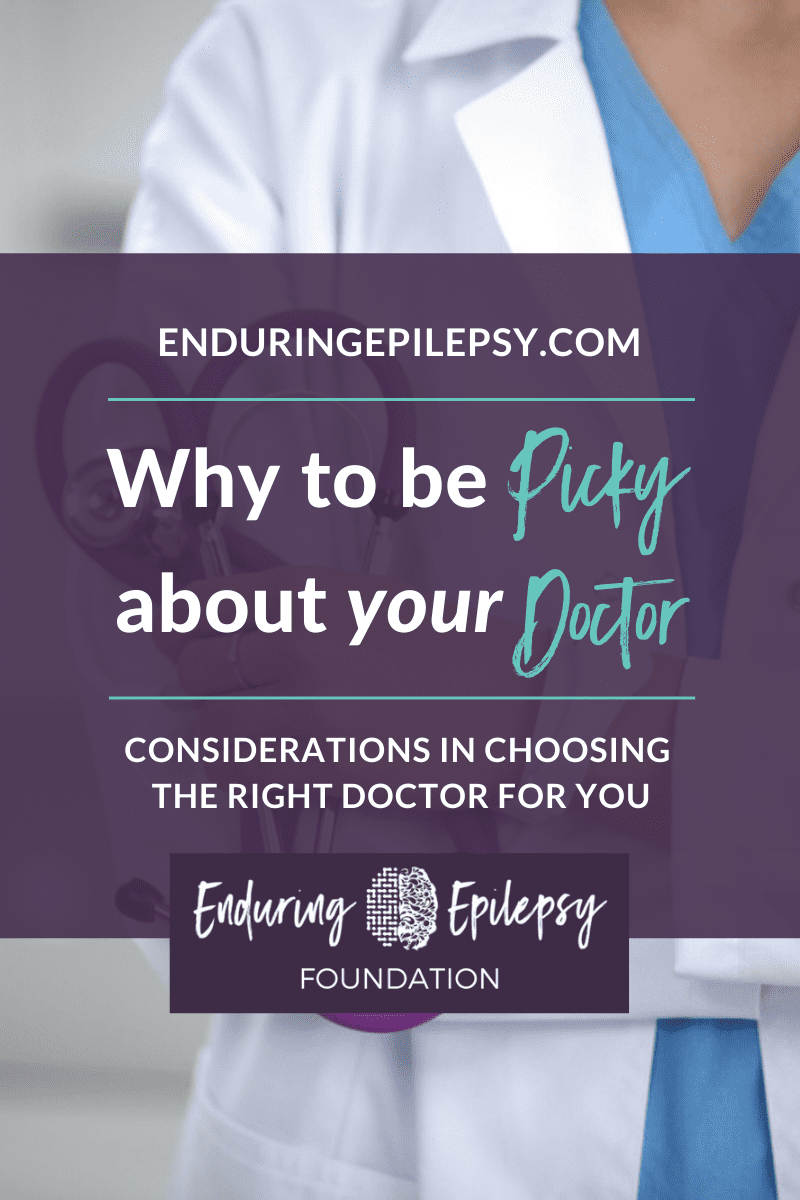 My neurologist then didn't check my symptoms when I went for a visit. (You know… the typical neurological exam: look at my finger, follow it with your eyes, etc.) My vitals weren't even taken. Instead of being in an exam room, I was just seated in his office to talk about how I was doing. We would also be disrupted by phone calls and nurses coming in to ask about paperwork. A year went by that I felt like he wasn't really listening to me. He changed my medications three times, but my seizures and symptoms from side effects were only becoming worse.
It was then I started to push about the possibility of having brain surgery; and my family started to urge me to look for a new neurologist. I had my first tests to investigate surgery with my former neurologist, but when he said he didn't think brain surgery was an option for me and recommended I have a Vagus Nerve Stimulator (VNS) implanted instead; I found a new neurologist and got a second opinion.
A recommendation lead me to the neurologist I have now; as well as the neurosurgeon who told me that with an evaluation, I could potentially be a candidate for surgery. They gave me hope that taking the steps would be worth it. Yes, the testing took time and waiting was difficult. And I'll be honest, there were challenging and painful times throughout the process too. But by being picky, the doctors I found gave me the option to have brain surgery and they helped me more than I can put into words.
Now, I cannot guarantee the same outcome for all of you (I only wish it was so simple). Even so, I hope each of you will take my words of advice to heart. A lesson I truly learned from my journey having brain surgery – Do NOT be afraid to be picky about your doctor. They work for you and you deserve the best efforts toward your care. Be sure your doctor takes the time to listen to you. Ask questions about tests or proposed changes to your care. Find out why. Have the details explained. Don't let them diminish your symptoms or simply give you a treatment that is supposed to work "for everyone". Make sure the doctor is taking care of you. Be picky.